Milgard's customization isn't just for their windows – the variety of vinyl, fiberglass and aluminum allows you to design patio doors that are one of a kind. Not only are Milgard doors as functional as they are stylish, the add-ons such as grids or internal blinds help you make them completely your own. There are dozens of combinations! As always, you are welcome to stop by our office to see examples in our showroom or schedule an appointment for us to measure for the door of your dreams!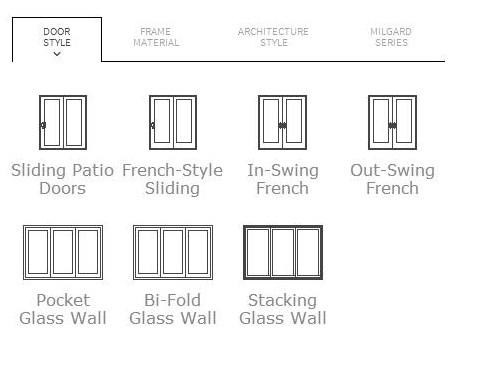 Frame Options
On top of having a large selection of styles, Milgard doors are also available in different materials.
   * Essence: a beautiful combination of wood                                 interior with a fiberglass exterior
   * Tuscany: doors built with the premium vinyl
   * Montecito: the perfect vinyl for new                                              construction
   * Styleline: slim profile vinyl means less frame                             with more visible glass
   * The Moving Glass Walls & Aluminum options  also provide a nice modern touch to any space

With so many options of frame material and styles, you will undoubtedly find the perfect product that fits your needs. Whether you're building a modern bungalow or restoring a colonial classic, Milgard has the door that will seamlessly connect your indoor and outdoor living space.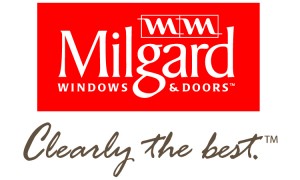 Storm Doors
Larson provides a full range of storm doors from full view glass (pictured below) to partial and security options.  Most full view models include an interchangeable screen that allows you to switch between full glass or full screen. Larson offers a large selection of doors that are one of a kind in beauty and protection.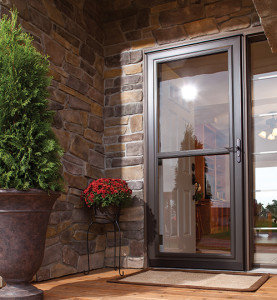 Exterior doors
As one of our best selling exterior doors, Therma Tru doors can truly transform your entryway. Their proprietary AccuGrain™ Technology gives these doors the realistic look of wood to their insulated fiberglass – combining beauty with functionality. Therma Tru also carries a large variety of door styles and glass designs that allow you to make your door completely customized. They are also stain-able (we suggest using their Finishing Kits), so the color options can be endless.
Commercial
We can provide a variety of commercial doors from full metal slab to beautiful ½ or full lite doors.